"Alexandra Czierpka is an visual artist who mainly works in acrylic paint. She examines the ambiguity and origination of a depiction via strong gestural lines, variations of large flat areas, and color contrasts. Alexandra absorbs remembrance focusing on emotional influences and investigating the duality of different interpretations.
Her paintings never show the complete structure, rather an own explanation without being hindered by the truth. She is exploring the nature in a new way to analyze its dynamics and the effects on our assumptions of perception.
In her works she establishes a link between the reality and imagination focusing on questions that determine our existence and experiences."
Find my available artworks in the world's leading online galleries:


or
(Access to my artwork at Singulart does not work via mobile devices, so please access and visit via desktop only)
About me:

"My name is Alexandra Czierpka. I was born in Poland under communist leadership. In this phase of life I was very fascinated by the colorful, intimate green zones of the houses, gardens and parks in-between the rather colorless and gray surroundings. My imagination and fascination about color and some kind of disgust about the careless, unfair treatment of nature played an important role in this childhood/teenage time and still have a strong influence on "my" imaginative landscapes of today. In my daily walks through the formerly planned summer residence for the family of the Graf Henckel von Donnersmarck, a fairytale-like castle with a spacious, botanical park, a nun run orphanage and also a large State Farm (PGR) in my first life town Naklo Slaskie I developed a fascination about such "splendors" and such a "neglect".
In the communist time the castle was converted to a school, what brought even more ambivalence into the scenery.
These feelings, still persisting in my memory, find themselves repeatedly in my paintings: The discrepancy between admiration, fascination, outrage and powerlessness.
In 1983 my family immigrated to Southern Germany, Here I first graduated from the high school. I obtained my professional qualification and a degree at the legendary Bauhaus-Universität Weimar. During my studies, I mainly worked on interdisciplinary visual art projects and gained my first exhibition experiences. During my two years at the Hochschule für bildende Künste Hamburg I realized two group exhibitions for the Hamburg Senate and one solo exhibition curated and held by DGB (German Workers Union).
In 2001 I finished my studies at the Bauhaus University Weimar with a degree.
I have been working as a professional artist since 2015, initially in Berlin in the shared studio with a collective gallery together with other artists and creatives. Currently I'm working in my own small studio in Barcelona. I am mainly working in acrylic technique on canvas or paper, but not in a puristic manner: Pencil traces, oil pastel pencils and other media consciously appear in the works."
Member
 of:
GEDOK Berlin (Society of artists and art sponsors since 1926 with own gallery)
,
Bereich: Bildende Kunst
 (field: visual arts)

Suarezstrasse 57, 14057 Berlin

https://www.gedokberlin.de
Education in Germany:
Bauhaus-Universität Weimar

Fachbereich Kunst und Gestaltung
(Faculty: Visual Art and Design
)
Hochschulabschluss (University degree): 2001

Hochschule für bildende Künste Hamburg (HfbK)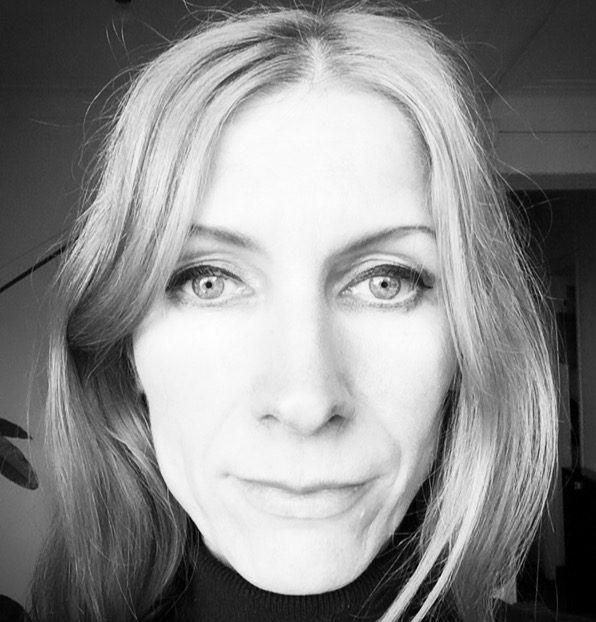 Alexandra Czierpka

attracts the viewer with surreal motifs, figures with intense colors representing nature. She combines the epoch of "Neue Sachlichkeit" and expressionism with compositions in context with her memories, in interaction with personal experience, remembering, thoughts and current images from her immediate surroundings, as well as magazines, which she incorporates directly into her art as an interplay.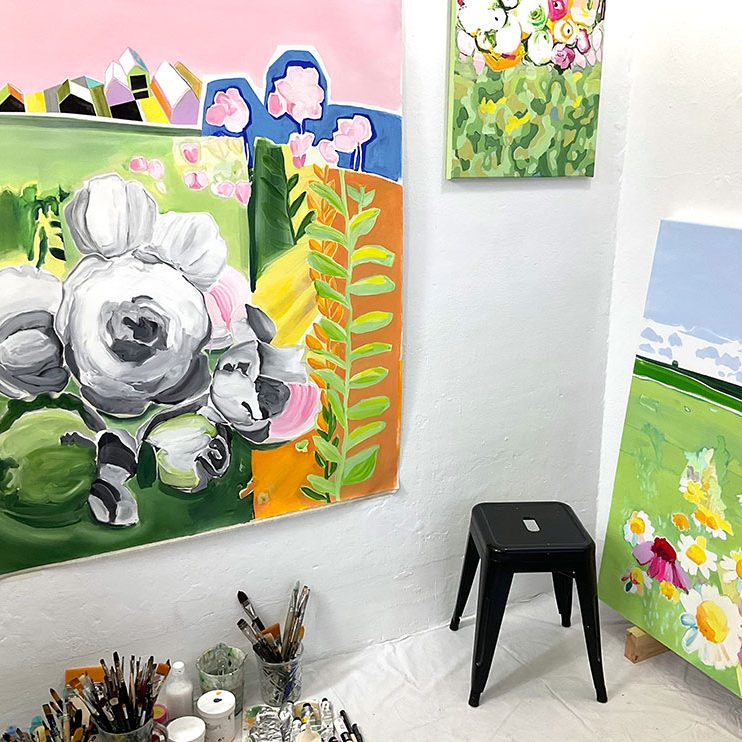 "I love the sun, the light and its bright colours…
My current place of residence is Barcelona with a very small but lovely studio with a view to a very lively square in the middle of a most densely populated city."
"Znasz " / Pop-up Gallery, Narbutta, Warszawa – 2020

"Cichy szum" / Pop-up Gallery, Marszałkowska, Warszawa – 2019

Blütenlese, Offenes Atelier, Gryphiusstrasse, Berlin – 2017

Symbiosen, Offenes Atelier, Gryphiusstrasse, Berlin – 2015 – 2017

Stadtrhythmen, Deutscher Gewerkschaftsbund, Hamburg – 2001

Stadtrhythmen, Aussenalster, Hamburg – 2000

Stadtrhythmen, Hamburger Verkehrsverbund, Hamburg – 2000

Satyrn-Fliegen-Rokoko Ausstellungs-Kapriolen, 

Schloss Belvedere Weimar – 1996

Sono io – ich bin´s! Speicher, Karlstraße 5, Weimar – 1995
Alexandra Czierpka
Email: czierpka@googlemail.com
Website: www.alexandraczierpka.com